The Voice is back for its eighth series.
The four coaches remain the same but there is one big change this year - for the first time trios can enter.
To mark its triumphant return to our screens, we thought it might be a good idea to look back at some its former winners. So are they still living the dream?
Remember Leanne? No, us neither. She won the first ever series back in 2012 with a powerful rendition of Whitney Houston's "Run to You". Sadly for Leanne, the public didn't run to her and her first single failed to make the Top 40. She didn't fare much better with her album, selling just 895 copies. If you want to catch Leanne these days you'll need to get your parents to book a cruise. She now works as a singer on-board ships.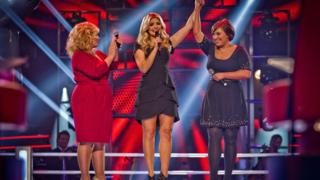 Wall to wall
It all kicked off on The Voice 2013. Will.i.am really wanted his act, Leah McFall, to win. He even did a song with her called "Bang, Bang" which got to number three in the charts! But it wasn't to be for the Northern Irish songstress. That's because partially-sighted singer Andrea Begley caught the hearts of the British public and beat her to the title. Will.i.am was so angry that he stormed from the studio when he heard the result. Away from the drama, the winner Andrea, actually did okay. Her first album reached seven in the charts. She's never quite managed to recreate that success, and now works for the government in Belfast.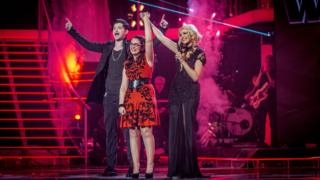 Wall to Wall
Jermain Jackman became the first male winner of The Voice in 2014 with his performance of Beyonce's "I'm telling you". And, I'm telling you that it wasn't meant to be for the soul singer as his debut single only reached 75 in the charts. Jermain is big into his politics. In the summer, he performed at "Labour Live", a special concert organised by Labour leader, Jeremy Corbyn. Jermain hopes to be the Mayor of London one day.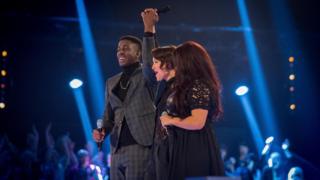 Wall To Wall
Scottish firefighter Stevie McCrorie took the 2015 title and became the first The Voice winner to bag a top 10 single with his cover of Adam Levine's Lost Stars. More forgotten star than lost star, Stevie soon returned to his job as a firefighter back in Scotland. Alas, his singing career has fizzled out.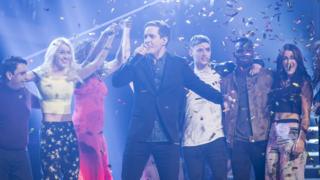 Wall To Wall
Kevin Simm had already been a popstar before winning The Voice in 2016. He was part of the band, Liberty X, in the early noughties (ask your parents). But, unlike Liberty X who had a string of big hits, Kevin couldn't quite manage to sway the public and his debut single charted at 24. But, he's now the new lead singer of Wet, Wet, Wet (again, ask your parents).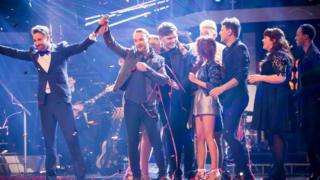 WALL TO WALL
Could the 2017 The Voice winner buck the trend and dominate the UK music industry? It doesn't look that way. Mo Jamil's first single only managed to reach 78 in the charts. His debut album did slightly better, peaking at 36. In July 2018, Mo was dropped by his record company.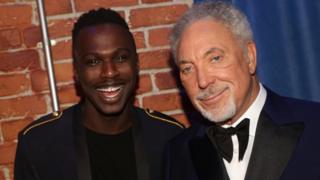 Getty Images
Ruti Olajugbagbe is the only winner of The Voice still with her record company. She's not been dropped yet, but she hasn't released an album either. Her debut single did reasonably well, charting at 14 in the UK charts.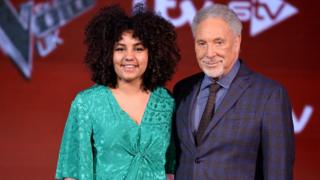 Getty Images