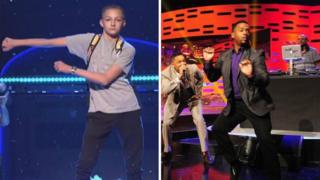 Their dances are one of the main reasons why the Backpack Kid and Carlton actor Alfonso Ribeiro are so famous.
They're both accusing the creator of Fortnite, Epic Games and NBA 2K series creator Take-Two Interactive, of allegedly using their dance moves in the game without permission.
The Backpack Kid, aka Russell Horning, is suing for Fortnite's use of 'the floss'.
The Fresh Prince of Bel-Air star Alfonso Ribeiro is taking the companies to court for using the so-called 'Carlton dance'.
The dances can be bought as an emote within Fortnite, which can be added to customise character avatars.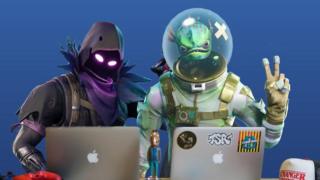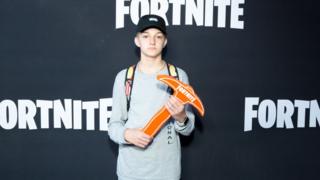 Getty Images
'Backpack Kid' Horning gained worldwide fame after posting videos of himself doing a dance which became known as 'flossing' on Instagram. He went on to perform the dance with Katy Perry on US TV show Saturday Night Live.
The move later appeared in the game Fortnite.
Horning does not own the copyright to his dance, although he has now filed for it. This is a very important step in claiming ownership.
But he had previously suggested he didn't mind not getting anything from his dance being in the game, telling US entertainment site TMZ: "It's not that big of a deal, I'm just glad it's in the game."
He's also taken part in Fortnite and Epic Games-related events.
What is the Carlton dance?
Alfonso Ribeiro found fame in the hit 1990s sitcom The Fresh Prince of Bel-Air, in which he played Will Smith's cousin, Carlton Banks. The character was well known for the so-called 'Carlton dance'.
You might also know Alfonso because he appeared on I'm A Celebrity in 2013, and was a guest judge on Strictly Come Dancing in 2018, replacing Bruno Tonioli for one week.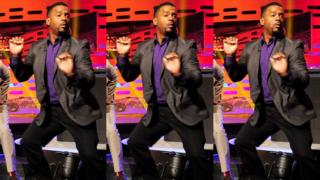 PA
The 'Carlton dance' Alfonso Ribeiro alleges Fortnite have used, is referred to in the game as "Fresh".
Epic Games creator Fortnite and NBA 2K series creator Take-Two Interactive are being accused of unfairly making money from Ribeiro's "creative expression, likeness and celebrity".
Mr Ribeiro is currently trying to copyright the dance moves, according to the papers, and is looking to get money from both Epic Games and Take-Two Interactive for what he alleges they've done.
He's also said to be asking for a judge's order to stop both games using his moves.
They aren't the only ones annoyed at Epic Games for using their dances.
Earlier this year, rapper 2 Milly took action against Epic Games for allegedly adding one of his dances to Fortnite without crediting him or giving him any money.
At the time of this, Epic Games told the BBC they had no comment to make on the issue.
Neither Epic Games nor Take-Two Interactive have commented on any of the lawsuits.