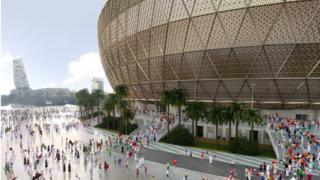 Getty Images
The organisers of the 2022 World Cup in Qatar, in the Middle East, have unveiled designs for the stadium where the tournament's final will take place.
Here are five facts about the huge Lusail Stadium:
1. It's very big
The stadium will seat 80,000 people and will be the largest venue during the World Cup. It will host the opening game of the tournament as well as the final match.
2. Looks like you could eat from it?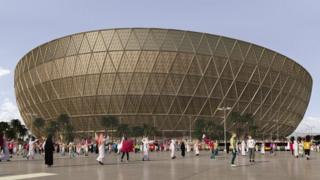 Getty Images
The shape of the stadium was inspired by the culture of Qatar and is based on bowls that have been used in the Middle East for centuries.
3. It will be hard to miss
As well as its size and shape, the stadium's glittering gold colour will make it hard to miss!
4. It's not the only one!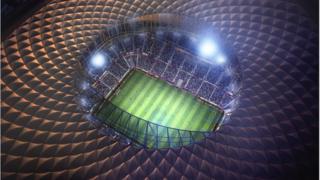 Getty Images
There are lots more stadiums where matches will take place - in fact this is the eighth and final one to be unveiled.
5. What happens after?
After the World Cup in 2022 the stadium will be transformed. All the seats will be removed and schools, houses, shops and cafés will be built under the stadium's roof.