Chester Zoo is thanking the public for their support following a fire at the zoo's Monsoon Forest habitat on Saturday.
They said the "messages of goodwill have been of great comfort to our teams."
More than £130,000 in donations have been received via the JustGiving Chester zoo fire appeal.
Firefighters said the blaze was "accidental", and more time was needed to determine the exact cause.
On Saturday, visitors and many animals were moved to safety while firefighters worked hard to put out the fire.
New homes have been found within the zoo for animals that were led to safety and work to relocate them is still going on.
No staff or members of the public were hurt in the incident.
Zoo keepers say they were able to get all mammal species away from the fire and to safety including orangutans, macaques, gibbons and larger birds. However some frogs, fish, insects and small birds died.
On the zoo's website, chief operating officer Jamie Christon said the fire was one of the "toughest days" in its history.
He added: "It's absolutely heartbreaking to lose any animal, especially when conservationists have worked so hard to breed these wonderful species."
Bosses at the attraction say insurance will pay for fire damage and the cash, donated by more than 7,300 people, will be spent on conservation work.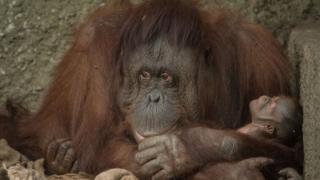 Getty Images
The Monsoon Forest habitat has its own tropical weather climate, so the animals feel they are living in conditions similar to those in South East Asia.
Chester Zoo is home to more than 21,000 animals.
The zoo says it plays a significant part in wildlife conservation, helping to save endangered species.
It's thought to be the UK's most visited zoo outside London. Nearly two million people go to see the animals there every year.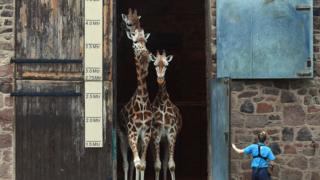 Getty Images