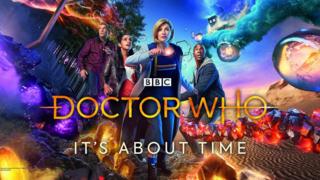 As series 11 comes to a close this Sunday, there's been plenty to enjoy about the new Doctor Who.
The Thirteenth Doctor and her new TARDIS team have been enjoying adventures through time and space.
Here at Newsround we picked out our five favourite things about the series so far.
It's about time
The series slogan has a double meaning. Doctor Who is literally about time, but for the first time in the series the show cast a woman, Jodie Whitaker in the lead role.
After a run of 12 male actors playing the famous Time Lord, for many people it's about time that a woman took on the keys to the Tardis.
You'd expect a face-changing alien and the lottery of regenerations to throw up a woman at least once in a while!
Jodie Whittaker's Doctor literally crashed into the action, and we love her curiosity and excitement.
She's maybe a little friendlier than Peter Capaldi's version of the character too.
After meeting one of her new companions for the first time she says "I'm calling you Yaz, because we're friends now".
The old and the new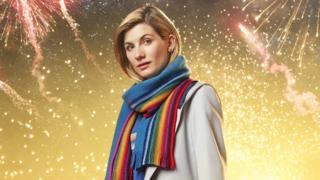 Many things in the series are still familiar, the theme tune, TARDIS and sonic screwdriver - but there are a lot of changes too.
Along with the new Doctor, there's a new showrunner Chris Chibnall, new writers, and new companions (or friends as the Doctor now calls them).
This season of Doctor Who isn't just breaking new ground with the show's first female Doctor - it's also embracing inclusivity in other ways.
Ellie Wallwork was Doctor Who's first blind actress. She played Hanne, who needed help from the Doctor and her friends in Norway.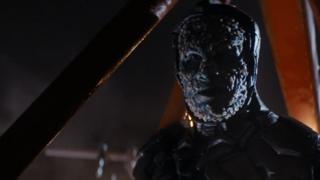 Ryan, one of the Doctor's companions, has also been portrayed as living with a condition called dyspraxia.
Also known as developmental co-ordination disorder, it is a common disorder that affects a person's movement and co-ordination.
During this series, Ryan has been seen carrying out tasks - which his dyspraxia makes more difficult to do - such as riding a bike, and climbing a ladder while escaping tooth-face baddie Tim Shaw, aka Tzim-sha.
Something blue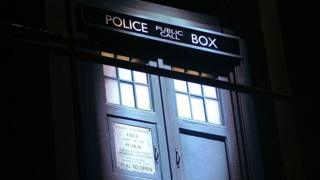 How could we talk about Doctor Who without mentioning the faithful TARDIS?
While familiar, there are subtle differences on the outside and big changes to the inside.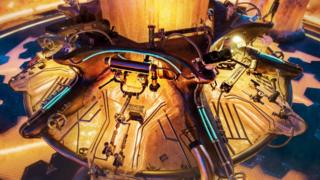 The spaceship remains bigger indoors and the interior has had something of a makeover.
With dark shadows, the inside of the TARDIS seems to go on forever, at its centre is a golden crystal and a new console that dispenses custard cream biscuits!
Back in time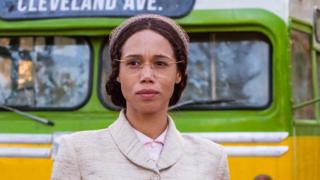 Not only does Doctor Who explore interesting planets, but fascinating historical times, too.
'Rosa' focuses on the story of Rosa Parks, a black woman who refused to give up her seat to a white man - an act which was against the law in 1950s United States.
With an evil time traveller trying to stop this significant moment in history, the Doctor and her crew have to make sure that the crucial event in the history of the civil rights movement actually happens.
In the 'Demons of the Punjab', the Doctor and her friends visit India during partition in 1947.
As the country gains its independence from Britain, the Doctor spends time with Yaz's ancestors. There's a difficult time ahead when India is split in two to form Pakistan, separating families in the process.
Bradley Walsh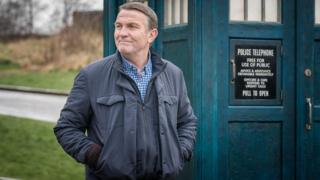 Some fans have been calling Graham, played by actor Bradley Walsh, one of the best Doctor Who companions ever!
He's been seen offering sweet words of encouragement to adopted grandson Ryan, to struggling with the loss of his wife Grace.
Graham, who admits to getting 'hangry', has also given us advice to live by, taking a cheese and pickle sandwich with him on every adventure - "just for emergencies."
When Bradley isn't busy acting as Graham, he's often messing around with his co-stars.
Here he is singing with the rest of the Doctor Who cast in a post he put on his Instagram.