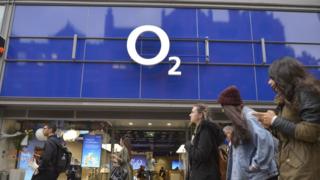 Getty Images
The mobile network O2 has said all of its data services have been restored, after the network went down for a day. The company will offer discounts and credits to customers who were affected.
Millions of people found themselves unable to access the internet on their devices. The difficulties were first reported at about 5.30am on Thursday morning.
The problem was due to "faulty software". O2 and mobile network supplier Ericsson gave a joint apology for the issues.
Pay As You Go customers will get 10% credit on a top-up and Pay As You Go mobile broadband users will get 10% off a Bolt On purchase, in the new year.
O2, which is the second-largest mobile network in the country behind EE, has 25 million customers.
It also provides services for the Sky, Tesco, Giffgaff and Lycamobile networks, which have another seven million users.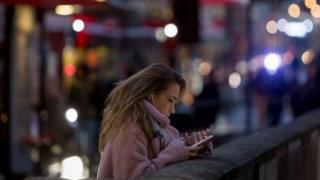 Getty Images
Many users took to social media to voice their frustration.
The outage had knock-on effects for other services that rely on the O2 network, including Transport for London's electronic timetable service at bus stops.
Did it affect you? Did it make you think about how reliant we are on our phones? How would you cope without the internet for a day?
Let us know what you think in the comments below.