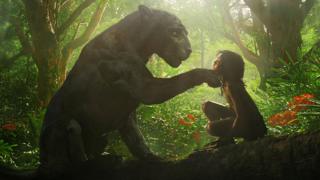 Warner Bros/Netflix
Most of us know the story of The Jungle Book - the tale of Mowgli, a young boy raised as part of a wolf pack after being found in the jungle.
The famous tale began as a series of short stories written by author Rudyard Kipling, and later published as a book in 1894.
Many films based on it have been made since, with the latest version 'Mowgli: Legend of the Jungle' being released on Netflix this week.
So how is this film different to other Jungle Book films you might have seen before?
5 ways Mowgli: Legend of the Jungle is different
1. It's not a musical
If you're a big fan of Bare Necessities, and King of the Swingers, then you might be disappointed, because there's not a single sing-a-long track in the whole film.
2. It's darker
Director Andy Serkis says this film "isn't terrifying" but says there are some scary moments.
3. It's more faithful to the book
Characters like Akela, Bagheera, and Baloo are all there, but with more serious and less playful personalities than the characters had in the Disney versions.
4. Mowgli goes to live in the man village
In this version of the story Mowgli, played by 14-year-old actor Rohan Chand, integrates more into the human world than in other films. Halfway through the film he's forced to go and live in the man village.
5. There's some extra characters
In this film Mowgli is friends with a young albino wolf cub called Bhoot.
What other Jungle Books films have there been?
2016 - Disney's The Jungle Book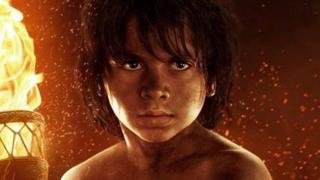 Disney
This was a live-action version of the classic story from Disney, which won an Oscar for its visual effects.
It was the first ever film role for Indian-American child actor Neel Sethi, who won the role of Mowgli after auditioning alongside hundreds of children from the US, UK, New Zealand and Canada.
1967 - Disney's The Jungle Book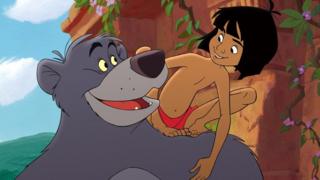 Disney
The Disney animated feature film was the last film to be produced by Walt Disney, who died while it was being made.
The film initially became Disney's second highest-grossing animated film in the United States and Canada.
In this version Kaa the snake is a villain who tries to eat Mowgli, but in the original book he helps rescue Mowgli from the monkeys.