To mark the 40th anniversary of the classic Christmas story, The Snowman, author Michael Morpurgo has written his own version of the novel.
Originally published as a picture book by author Raymond Briggs in 1978, it captured the hearts of audiences around the world.
Narrated through his hand-drawn images, it tells the story of a boy whose snowman comes to life one Christmas.
Briggs's tale of festive spirit has sold 5.5 million copies globally to date, and it has since been adapted into an animated film and novels.
Is The Snowman your favourite Christmas story? What do you enjoy about it and why? Let us know in the comments below.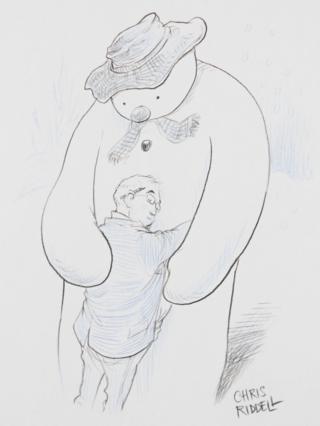 Penguin Ventures
Children's Laureate Chris Riddell has called The Snowman as a "sublime piece of visual storytelling" as he reimagined the festive character on the book's 40th anniversary too.
Riddell who studied illustration under the book's creator Raymond Briggs, is one of a number of artists chosen to reinterpret the well-loved children's book.
He said: "The Snowman was a huge influence on me as an illustrator as was the insight and encouragement of the man who made him."
Sir Quentin Blake and Mr Men illustrator Adam Hargreaves are some of other artists who have created signed artworks to the collection.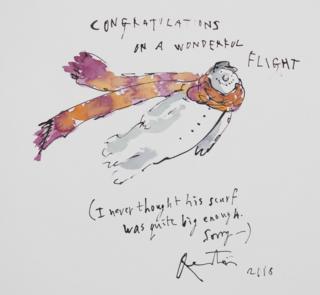 Penguin Ventures
The illustrations will go on display at Brighton Museum and Gallery between 4 December and 6 January.
They will then be auctioned online to raise money for Chestnut Tree House, a children's hospice charity chosen by Briggs.