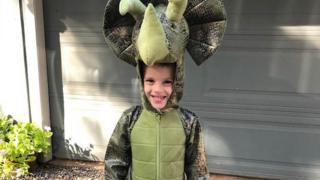 Strangers are donating toy dinosaurs to help a young boy who got caught up in the recent wildfires in California, USA.
Four-year-old Riley and his family had to leave their home and belongings when wildfires started in the area he lived.
They're safe now, living with relatives, but Riley wasn't able to save his treasured dinosaur collection.
His great aunt told her friends what had happened and how brave he'd been, and suggested that if people wanted to help they could give a dinosaur to help start a new collection.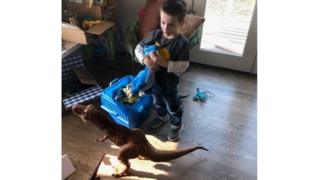 The word quickly spread and now dinosaur toys and gifts are arriving in the post all the time.
He's getting so many that he has even put some aside to give to other children who need them.
Riley is still getting used to his new life and misses what he's had to leave behind but he is busy with his amazing new dinosaur collection.