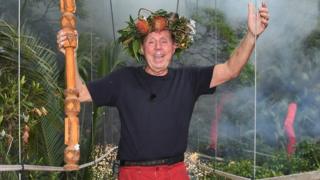 James Gourley/ITV/REX/Shutterstock
Harry Redknapp has been crowned King of the Jungle in the final of I'm A Celebrity... Get Me Out Of Here!
After 23 days in the jungle, the football manager beat camp mates Emily Atack and John Barrowman to take the crown.
"My grandkids will be jumping around in the living room now. They'll be so excited", he said.
More than 11 million votes were cast by the public, with actress Emily coming in second place and singer John, third.
In the final show, the contestants had to carry out one last trial in order to win treats for their last meal together. Redknapp was trapped in an underground chamber with rats and bugs, Atack had to wear a helmet full of insects and Barrowman had to eat a selection of gruesome grubs.
Actress Emily Atack said the experience had changed her life.
"I didn't really know what I was doing and where I wanted to go (in life) but this place has just given me so much self-acceptance."
John Barrowman told hosts Holly Willoughby and Declan Donnelly: "I can't tell you how happy I am."
Ten celebrities entered the jungle in November, later joined by TV host Noel Edmonds.
Fleur East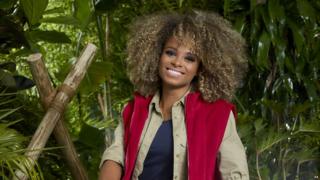 PA
Fleur East is the eighth star to leave I'm A Celebrity... Get Me Out Of Here!
The former X Factor contestant ended her journey in the jungle after she lost the public vote.
Fleur said: "It was a lot harder than I thought, a lot more challenging than I thought but so rewarding. I didn't think I'd learn as much as I did."
Harry Redknapp, Emily Atack or John Barrowman will be crowned the new King or Queen of the jungle in Sunday night's final on ITV.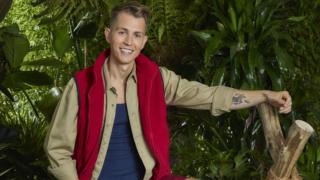 PA
The seventh celebrity to be voted out of I'm A Celebrity... Get Me Out Of Here is James McVey.
The Vamps band member became the seventh celebrity to leave the jungle.
"I'm so happy. It's been the toughest thing I've ever done and I'm over the moon to have done it," he told Holly and Dec. "I'm ready to have a pizza, to be honest!"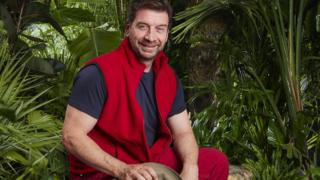 ITV
Nick Knowles was the sixth celebrity to be evicted from the jungle after 20 days in the camp.
The DIY SOS host entered the camp to see if he'd get along with people he would never usually meet.
On his singing skills, and whether he would release another album after going to number 1, he kindly said, "I think the nation has suffered enough."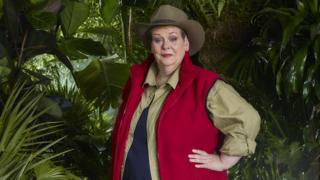 ITV
Anne Hegerty was the fifth celebrity to leave the jungle.
Fans took to social media to praise her time on the show.
"So overly proud of @anne_hegerty she's been amazing and a true campmate that we'll remember! I've cried and laughed with her. Well Done Anne! #ImACeleb" said one.
Anne, who has Asperger syndrome, opened up about her autism during her time in the camp, which lots of people found hugely inspirational.
One dad took to social media after she was voted out to say: "So proud of @anne_hegerty in #imaceleb as a father of a child with autism, it was amazing to see her come of out her shell and take herself out of her comfort zone and flourish. #imaceleb #AutismAwareness #Autism"
Well, we hope you're enjoying a cup of tea instead of a glass of fish eyes now you're out, Anne!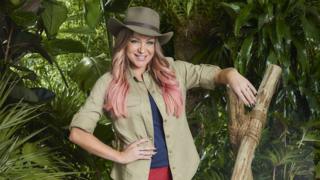 ITV
After 18 days, Rita became the fourth campmate to walk back over the bridge and rejoin the real world.
The EastEnders star - best known for playing Roxy Mitchell in the BBC soap - told Extra Camp that when she left, she ate "everything in the world"!
You saying the bugs weren't enough for you Rita?! Hehe...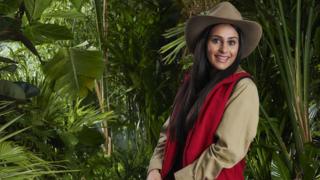 ITV/PA
Coronation Street star Sair Khan was the third celebrity to leave the jungle.
After her eviction, one fan said: "#Sair did amazingly in the jungle. Such a lovely lady 😊 #imaceleb"
"Sair did really well in all the trials and should be very proud of her achievements. Well done Sair," added another.
Coronation Street praised her performance too, saying: "Hasn't Sair been fantastic! She's our queen of the jungle! ❤️"
Malique Thompson-Dwyer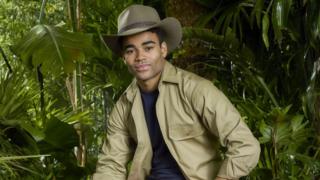 ITV Pictures
Malique Thompson-Dwyer was the second celeb to get the boot.
Speaking to Holly and Dec after his eviction he said: "I'm just glad to be out now and I was absolutely starving."
This was after John Barrowman was excluded from the public vote after he was taken to hospital for a sprained ankle.
We're glad to hear you're looking forward to some decent grubs, Malique. Oh sorry, of course we meant grub... Too soon?
Noel Edmonds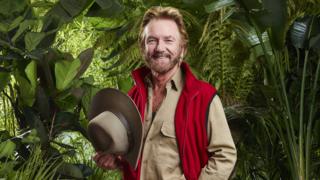 ITV
Noel Edmonds was the first to leave the jungle on Friday after losing the head-to-head challenge.
The TV presenter lost the immunity challenge when he struggled to swallow a series of vile-tasting drinks.
Celebs were forced to throw back gross drinks made of things like seaweed and ants to be saved from eviction, but most of Noel's drinks ended up down his shirt!
The celeb said he was sad to be leaving the jungle, but couldn't wait to see his wife Liz again.