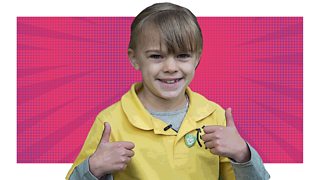 Elizabeth: I pick up litter to protect our environment
The UK's biggest litter charity has told Newsround that millions of animals are dying each year because of littering.
In a recent study, Keep Britain Tidy estimated that 2.9 million small mammals - like shrews, hedgehogs and voles - are dying each year after getting stuck in bottles and cans thrown onto grassland and parks.
One person trying to tackle the issue of litter is seven-year-old Elizabeth.
She's been organising monthly litter picks at her local park.