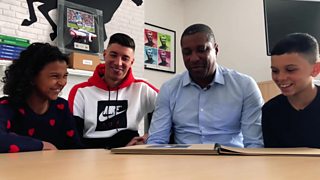 40 years since first black footballer played for England
Viv Anderson's first international game was one of the most important moments in English football history.
That's because on 29 November 1978 - 40 years ago - he became the first ever black footballer to play for England's national team.
Watch Viv look back on his football career with his three young children - Ruby, Freddie and Charlie.
They talk about how he dealt with racist abuse, being accepted by other players and the England side today.
Read more: 'Nothing's changed in 20 years' for black managers