Viv Anderson became the first black footballer to play for England 40 years ago today but says more still needs to be done to help black and ethnic minority coaches into the game.
England's first black international footballer says "nothing has changed in 20 years" for black and ethnic managers hoping to coach in the Premier League.
"Something has to change because I think we've only got two or three black managers in the Football League," said the 62-year-old.
"Black, Asian, it doesn't matter. As long as they've got the qualifications I think they should be given an opportunity."
The Football Association said that "huge strides have been made in recent years to ensure that English football is a diverse and inclusive game."
Viv Anderson was one of the top defenders in England in the late 1970s. He became the first black footballer to play for England 40 years ago on 29 November 1978.
The 22-year-old played for Nottingham Forest when they won the European Cup - the old version of the Champions League - in 1979 and 1980.
However, his selection for England was controversial. A lot of fans in Britain didn't like the idea of a black footballer playing for England because they believed black players weren't truly British.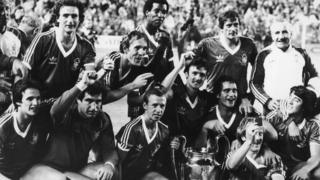 Getty Images
Viv Anderson's parents were from the West Indies in the Caribbean and moved over to England in search of work.
Even though Viv was born in England, many children of West Indian descent like Viv were bullied at school because of the colour of their skin.
During his early playing days, Anderson regularly suffered racial abuse from fans of rival teams. He was regularly pelted with bananas and targeted with racist chants.
However, he didn't let the abuse get to him and his performances were so good that he was called up into the England squad.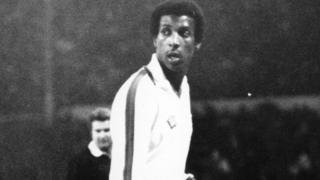 Getty Images
On 29 November 1978, in front of a crowd of 92,000 fans at Wembley, Viv Anderson helped the team beat Czechoslovakia 1-0.
His appearance would become one of the most important moments in English football history - making him the first black footballer to represent the England national team.
He went on to play 30 times for England and led the way for fellow black footballers hoping to play for their country.
Viv Anderson's England debut was a big deal. He received a telegram from the Queen and Elton John to congratulate him on his bravery.
He wasn't done there either. In 1982, he became the first black footballer to make it into a World Cup squad for England.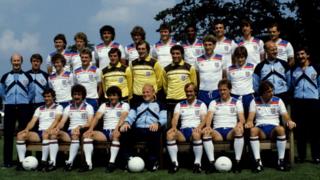 Getty Images
Black and minority representation in English football
In total 88 footballers from BAME backgrounds (black, Asian and Minority Ethnic) have represented England at senior level since Viv Anderson's debut, including Marcus Rashford, Kyle Walker and Dele Alli.
Eleven of the 23 players in the 2018 World Cup England squad were from minority backgrounds. That's the most ever.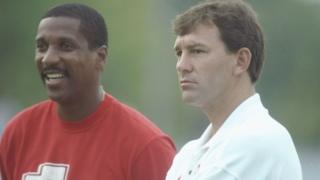 Getty Images
But, just five black ex-England players have gone into management since 1990.
Anderson managed Barnsley during the 1993-1994 season, and was then assistant manager at Middlesbrough.
He's struggled to find a coaching job since and, 20 years later, says the Football Association must do more to make sure black and ethnic minority coaches are well represented in the English game.
There's only one black manager currently in the Premier League - Brighton's Chris Hughton.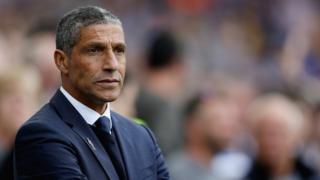 Dan Istitene
The Football Association says it has launched a new 'In Pursuit of Progress' plan in order to create opportunities in football, both on and off the pitch, for people of all backgrounds.
In January 2018, the FA also announced that they'd be enforcing the 'Rooney Rule' when selecting future coaching roles within the England set-up.
And no it's nothing to do with Wayne Rooney! Instead, it means that the FA must now interview a black, Asian and minority ethnic (BAME) applicant when recruiting for senior coaching positions.
They're hoping it'll lead to more BAME managers in the UK game.