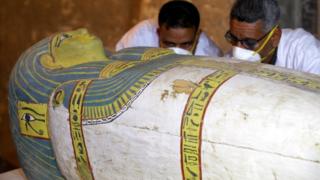 European Photopress Agency
It's the kind of discovery that historians dream of.
Two mummies have been uncovered in an ancient Egyptian tomb in Luxor.
Although they're thought to be around 3,500 years old, they're really well preserved.
They were found along with over 1000 statues as well as some masks and other art work.
To get to them archaeologists had to move 300 metres of rubble which was covering the tomb.
It took five months to get their hands on the artefacts.
It was definitely worth the wait!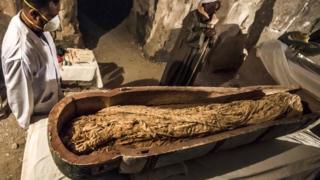 AFP/Getty Images