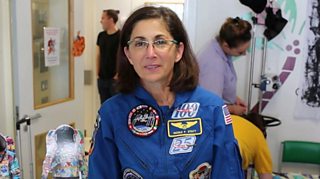 What was it like working on the ISS?
Very few people have had the privilege of coming aboard the International Space Station.
Retired astronaut, Nicole Stott, is one of those people.
The engineer and artist now works to help raise awareness of childhood cancer through her Space for Art campaign.
She answered our questions about what it was like to spend more than 100 days aboard the incredible International Space Station.