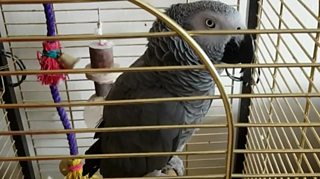 The parrot that bleeps
Firefighters were called out to a home after neighbours repeated hear the smoke alarm going off.
Except it was this parrot who was actually responsible for the bleeping noises.
The pet was so good at imitating the sound of a smoke alarm, everything thought it was the real thing.
He's now started copying the sound of a telephone ringing.