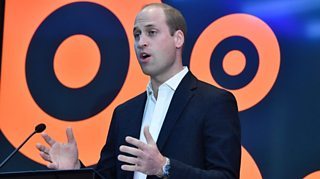 Prince William wants tech companies to tackle cyberbullying
The Duke of Cambridge has accused social media companies of not being good enough when dealing with issues such as fake news and cyberbullying.
The prince praised the way some sites had helped bring people together, but said companies also had a great deal to learn about being responsible.
His Cyberbullying Taskforce has worked with the BBC to develop a new internet safety app called Own It, which is launching next year.