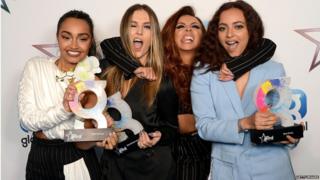 Getty Images
Little Mix's hotly anticipated fifth album 'LM5' is out on Friday 16th November. Here are five things you die hard Mixers can expect.
1. Fierce collaborations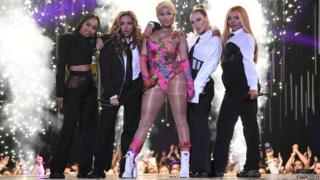 Getty Images
The girls have teamed up with the chart smashing Nikki Minaj on their first single on the album 'Woman Like Me' and fans went wild for the track.
There have been further female collabs, with Sharaya J featuring on the song 'Strip' and Little Mix's long-time friend and songwriter Kamille appearing on a track called 'More than Words'.
2. Plenty of girl power
The Little Mix ladies are well known for promoting body positivity and self-confidence and they've continued their girl power spirit with this album.
To promote the second single 'Strip', the girls teamed up with with women of all shapes and sizes to empower their young fans to be happy with who they are.
Talking about their super sassy album, the girls said they've 'poured our hearts and souls into this' and are 'four strong women with a voice.'
Jade's favourite lyric on the album, 'take off all my makeup, cause I love what's under it', is from the song Strip. Fans have embraced the message of the song by sharing their own struggles with insecurities and the positive journeys they've been on to overcome them.
3. A-List Songwriters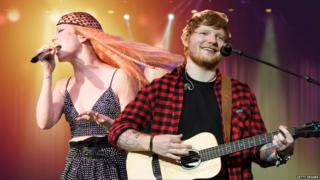 Getty Images
The album has been given the A star treatment, with the likes of Ed Sheeran and Jess Glynne teaming up to write the lead single 'Woman Like Me'.
Kamille, who sings on the album, also lent her writing skills to seven other songs!
4. Loads of tracks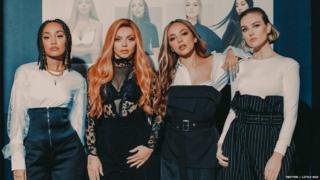 TWITTER / LITTLE MIX
The girls are going all out and releasing not one, not two, but THREE editions of LM5!
There will be a standard edition, which includes 14 tracks, as well as a deluxe edition which includes the original 14 songs plus 4 exclusive tracks, new photos and a hardback CD book.
There will also be a super deluxe version of 'LM5' released which will include all 18 tracks included in the Deluxe album, with exclusive artwork, new photos and handwritten notes in a hardback book.
5. Help from the fans
Little Mix have thanked their 'amazing fans' who inspired the album title. They wanted to pay tribute to their army of followers, who have been referring to the project as '#LM5' for years.
Whilst some fans thought the name was 'lazy' others are delighted and feel they've been included in the album.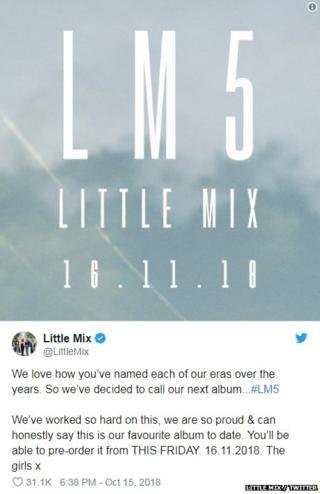 Little Mix / Twitter
Are you excited about the new album? Let us know in the comments below.