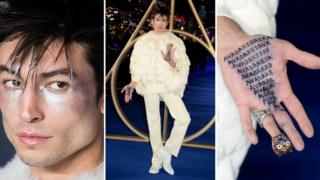 Getty Images
Ezra Miller hits the red, or should we say blue, carpet again with another amazing outfit.
Dressed in what many would describe as a fabulously fluffy owl, he wowed onlookers at the London premiere of Fantastic Beasts: Crimes of Grindelwald.
This outfit follows on from his 'sassy sleeping bag' look at the film's world premiere in Paris earlier last week.
With silver make up and a tiny owl on his finger, eagle-eyed Harry Potter fans will have spotted the words of the famous 'killer's curse' on his hands - Avada Kerdavra!
What do you think of Ezra's look? Do you prefer the sassy sleeping bag or the fluffy owl?
Make sure to vote below!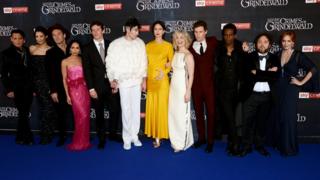 Getty Images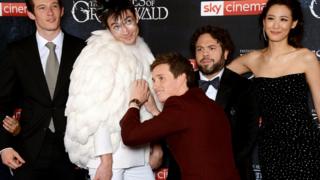 Getty Images