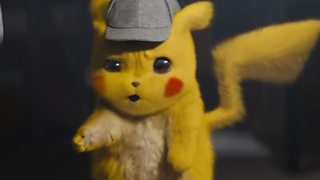 Some Pokemon fans unhappy with furry Pikachu
The Pokemon, Pikachu is starring in his own film, but he's a little different to what we're used to.
Speaking in English and voiced by the actor Ryan Reynolds, Pikachu is also covered in thick yellow fur.
While Pikachu has always been described as furry, some fans are unhappy because he looks different to how he did in the original cartoons.
The film, Detective Pikachu comes out next May.