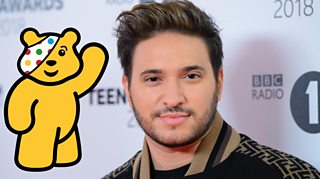 How well does Jonas Blue know Children in Need?
It's always one of the biggest nights in the TV calendar - and it's back on Friday night at 7pm.
This year we can look forward to a Strictly special, and a Disney-themed EastEnders musical medley.
DJ Jonas Blue is also performing live on the programme, so we put him to the test to see how much he knows about Children in Need.
Reckon you can do better? Take our quiz for yourself to find out.