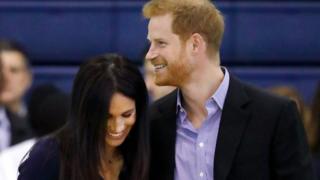 Getty Images
Prince Harry is the nation's favourite royal, according to a new survey.
Harry, The Duke of Sussex came top in a YouGov poll, with the Queen just behind her grandson in second place.
Prince Harry's wife Meghan who is pregnant with their first child, is in sixth place. Voters weren't able to select royal children, like Charlotte, George, and Louis though.
Their mum Kate, Duchess of Cambridge, was rated Britain's fourth favourite royal, while her husband Prince William is in third place.
Meanwhile Prince Philip, who retired from royal duties in 2017, is still popular. The 97-year-old who is the Queen's husband came fifth, despite rarely appearing in public these days.
Prince Phillip and the Queen's first son, Prince Charles, the heir to the throne was ranked 7th, while his wife, Camilla the Duchess of Cornwall is in 10th place.
Prince Charles' sister, Princess Anne is in 8th place along with her daughter, Olympian and Equestrian competitor, Zara Tindall.
They're all ahead of Edward and Sophie the Earl and Countess of Wessex, Princesses Eugenie who got married last month, her sister Beatrice and their dad Andrew the Duke of York.
But who is YOUR favourite? You can vote here.