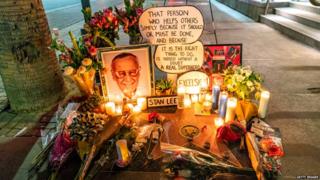 Getty Images
Stan Lee, the grandfather of superheroes and former president of Marvel Comics, has died.
He created some of the most popular superheroes in the world, including The Fantastic Four, Spiderman, The Incredible Hulk and X-Men.
He wrote and developed all of Marvel's comic covers until he retired in 1971 and was best known for changing the face of popular culture with his cartoon characters.
Lee's daughter has paid tribute to her father, saying "he felt an obligation to his fans to keep creating. His family loved him and his fans loved him. He was irreplaceable."
Here are five of Stan Lee's top comic creations
The Fantastic Four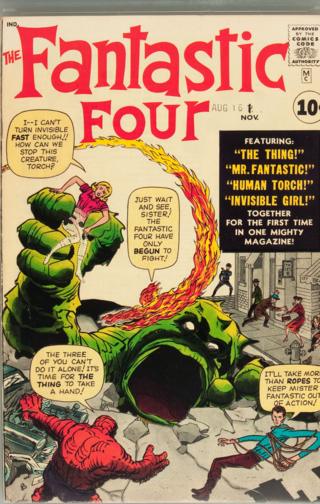 Getty Images
SMASH! In 1961 the Marvel universe was thrown into the limelight for the first time, as the world met Stan Lee's The Fantastic Four.
It became a rival to the DC Comic super team of Batman, Superman and Wonder Woman.
His Fantastic Four are a team of astronauts who gained super powers after being hit with cosmic rays. They were given different powers and everyday teenage problems such as dandruff, ingrown toenails and acne.
At first, Stan Lee didn't realise the huge impact this story would have. But a fan base for the Marvel world and its super cool characters began to quickly grow and The Fantastic Four changed the comics industry forever.
Spiderman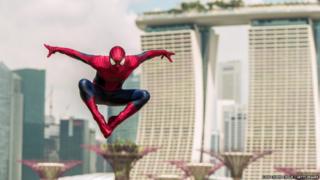 Christopher Polk / Getty Images
Next up is Marvel's flagship character who can walk up walls and fly across skyscrapers - Spiderman! This iconic character first appeared in a comic book in August 1962.
Lee came up with the idea when he saw a fly crawling up the wall and thought "wouldn't it be something if we had a hero who could crawl up walls like a fly".
Spiderman has been a huge popular culture figure for the past 50 years, featuring in comic book series, films, television shows and video game adaptations set in the Marvel Universe.
Again, Lee's amazing imagination pushed boundaries in the comic book world. In the early 1960s teenagers in superhero comic books usually had the role of sidekick. Instead, Lee's awkward teenage character Peter Parker - the figure behind Spiderman's secret identity - was put on centre stage and became a relatable main character that young readers loved!
Spider-Man is still one of the most popular and commercially successful superheroes, with the Spider-Man films alone making over $4.8 billion. Wow!
The X-Men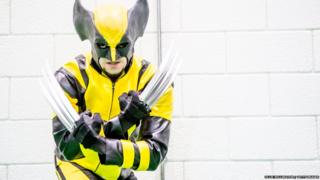 Ollie Millington / Getty Images
In 1963 Marvel published infamous The X-Men series. This quirky team of superheroes called the X-Men are a group of mutants with superhuman abilities led and taught by the powerful Professor X who can control and read minds! Pretty cool superpowers, right?
The series was placed firmly in the Marvel Universe, with fans flocking to support the misfit superheroes who represent something different.
Hugh Jackman, who played Wolverine in the X-Men films, called Lee a "pioneering force in the superhero universe. I'm proud to have been a small part of his legacy and .... to have helped bring one of his characters to life".
The Avengers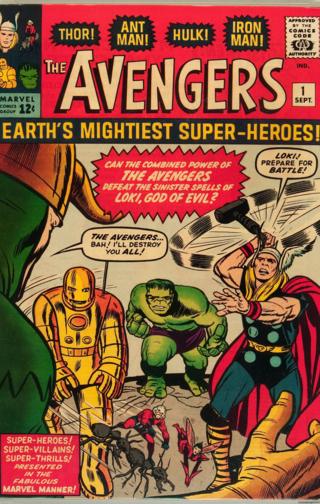 Barcroft / Getty Images
Avengers Assemble! The Avengers team also made their debut in 1963. Labelled "Earth's Mightiest Heroes", the Avengers originally consisted of Ant-Man, the Hulk, Iron Man, Thor, and the Wasp.
The team has featured humans, mutants, Inhumans, androids, aliens, supernatural beings, and even former villains.
Robert Downey Jr., who played Iron Man in the Avengers films, paid tribute to Lee saying "I owe it all to you,,, Rest In Peace Stan."
The Avengers franchise has had huge commercial success, with the most recent film Avengers: Infinity War becoming the first superhero film to gross over $2 billion.
Black Panther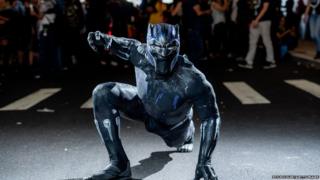 Roy Rochlin / Getty Images
Wakanda Forever! Black Panther pounced onto our cinema screens earlier this year, becoming the highest-grossing film in the U.S. and Canada in 2018 and getting loads of awards and nominations.
The character first appeared in the Marvel universe over 50 years ago in a 1966 edition of the Fantastic Four.
Black Panther is the king and protector of the fictional African nation of Wakanda, with super strength, agility and reflexes.
He was the first African superhero in mainstream American comics.
The recent film adaptation was widely praised for showing Hollywood that African-American films can generate profits from "all audiences".
What is your favourite Marvel character? Let us know in the comments below!