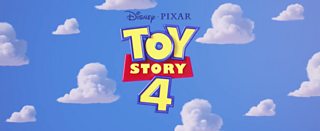 First look at the Toy Story 4 Teaser
Woody, Buzz Lightyear, Jessie and the gang will be back on UK screens next summer.. and this time they'll be joined by a new toy called Forky.
The Toy Story films have been wowing fans since 1995, but not everyone thinks a Toy Story 4 is a good idea.
Fans can expect a road trip adventure alongside old and new friends which will show Woody just how big the world can be for a toy.
The last film in the franchise was released eight years ago in 2010 and won Oscars, a Golden Globe and BAFTA awards.
So will this film ruin the franchise or are you going to love it as much as the other 3?
Pictures from Disney / Pixar animations