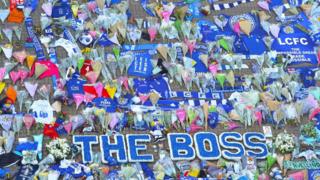 Getty Images
Twenty-thousand people are expected to take to the streets of Leicester to honour former Leicester City club owner, Vichai Srivaddhanaprabha.
It's the team's first match at home since their chairman was killed in a helicopter crash, along with four others, near the stadium on 27 October.
The walk is called 5,000-1 as a reminder of the odds of Leicester City winning the Premiere League in 2016.
On Friday, the club also announced their plans to put up a statue of Mr Vichai in front of the Leicester City stadium.
It's expected that the march will attract thousands - walking from Jubilee Square to the King Power Stadium.
The idea for the march came from sisters Megan, 14 and Casey, 11 - who appealed for five-thousand people to take to the streets ahead of the match to honour Mr Vichai.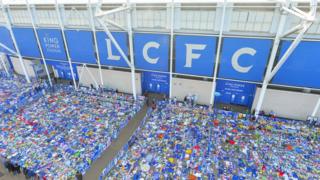 Getty Images
The players will wear shirts with the club owner's name and a two-minute silence will take place before the game, against Burnley, kicks off.
They will also don black armbands.
What do you think about the march? Will you be attending? We'd love to hear from you.
Comment below with your thoughts.