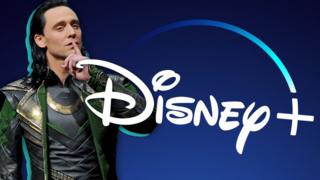 Twitter / @WaltDisneyCo / Getty Images
There were big announcements from Disney this week as they revealed the name of their new streaming service.
The new service will be called Disney+, and it will include content from Disney and connected brands, including a brand new television show centred on Marvel anti-hero Loki.
A Disney streaming service could rival other big streaming services such as Netflix and Amazon Prime Video.
This announcement is exciting for lots of people who are fans of the Disney brand.
But some people are upset about paying for another streaming service to access movies and shows that they enjoy.
Disney have said that they hope the service will be on the market next year.
Let us know what you think in the comments.
According to CEO Bob Iger, the new service will include all of Disney's new releases starting from next year including the new Marvel Avengers movie, the sequel to Frozen and the live-action versions of Dumbo, Aladdin and The Lion King!
They are also including shows and movies created by other connected companies such as Pixar, Star Wars and National Geographic.
Bob Iger said that the a brand new live-action series based on Marvel movie character Loki, starring Tom Hiddleston.
He says users should also be able to access the cartoon Clone Wars, based on the Star Wars universe and a new television show spin off of Pixar's Monster's Inc.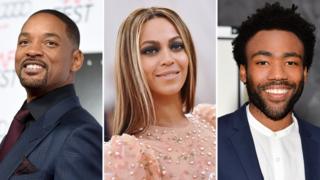 Getty Images
While it sounds like there's a lot on offer on this service, some people are concerned that there are now too many streaming services competing with one another.
They feel that people may end up paying too much to access movies and films that they like.
Netflix, Amazon Prime Video and Hulu currently dominate much of the market with their services.
They are paid for by subscription, which means that people need to pay for them month-by-month or each year.
Earlier this year, YouTube also announced a new subscription service so people can access video content without adverts.
What do you think about Disney+? Do you think it's a good idea or do you think there are too many streaming services already?
We'd love to know what you think. Comment below with your thoughts.