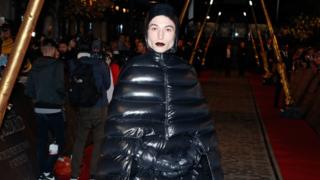 Getty Images
Ezra Miller blew crowds away on the red carpet last night with his unique red carpet look for the world premiere of the new Fantastic Beasts film.
Many of his co-stars were there for the Paris premiere, including Eddie Redmayne, Jude Law and Zoë Kravitz.
Fantastic Beasts: The Crimes of Grindelwald is the latest movie release set in the world of Harry Potter, but set decades before the events in the book series.
We also want YOU to tell us what you would like to ask the cast!
The film continues the story of Newt Scamander, writer of a famous book in the wizarding world called Fantastic Beasts and Where to Find Them.
The sequel stars Eddie Redmayne as Newt Scamander, Jude Law as Albus Dumbledore and Johnny Depp as Gellert Grindelwald.
Check out more pictures from the red carpet.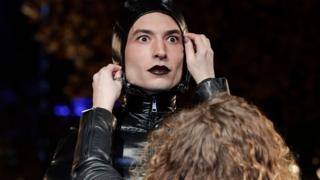 Getty Images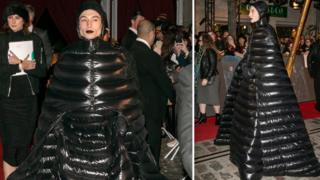 Getty Images
Some of the reactions to Ezra's outfit on Twitter have been very positive.
One user described his look as a "sassy sleeping bag" while another said "look at Ezra Miller just casually achieving my dreams of becoming a human duvet".
Ezra plays Credence Barebone, a central character in the first film as a boy unable to keep his magical powers under control.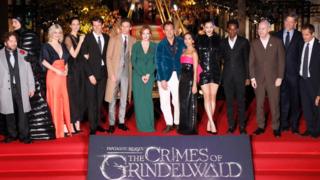 Getty Images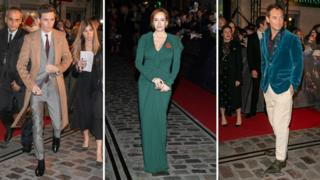 Getty Images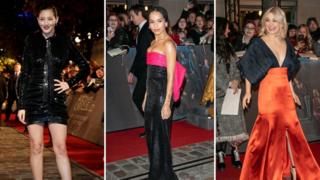 Getty Images
What do you think of the cast's red carpet looks?
Let us know in the comments.