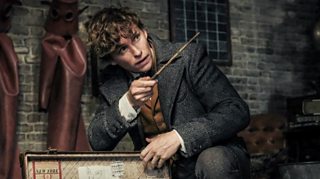 Wingardium Leviosa! Meet the man who makes Newt's wands
Wingardium Leviosa! Have you ever pretended to be Newt Scamander, Harry Potter or Hermione Granger?
Well we have! But all that's missing is our very own wand to carry out spells.
Newsround went to meet Pierre Bohanna, who created the magical wands used in the Harry Potter films and the upcoming Fantastic Beasts: The Crimes of Grindelwald movie.
Watch to find out some wizarding secrets.
Fantastic Beasts: The Crimes of Grindelwald is released in UK cinemas on 16 November 2018