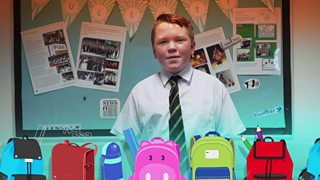 Are your bags too heavy?
School bags have been a big issue in schools - are they too big or heavy?
One school in Lincolnshire recently banned bags in class because of health and safety reasons.
The school said that younger children were getting injured by large rucksacks.
However, not everyone agreed, we've been asking some of you how you feel about the bags.