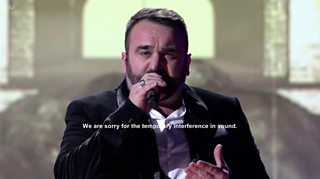 X Factor's technical issues on Fright Night
Saturday was a Fright Night in more ways than one for the X Factor with the show's audio having technical difficulties during two acts' performances.
Dermot O'Leary was unable to comment on the issue at the time because the show was pre-recorded.
Voting was cancelled on the Saturday and opened on Sunday instead.
Find out what happened here!