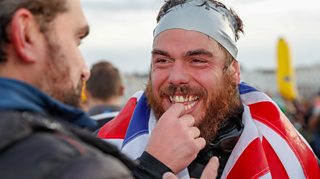 Record-breaking Ross just swam around Great Britain
Ross Edgley has just become the first person to swim the whole way around Great Britain!
That's 1,780 miles of swimming, the equivalent of swimming the distance from Manchester to London 11 times over!
He left Margate, Kent on Friday 1st June and arrived in Margate again on Sunday 4th November at 9am.
Naz has more.