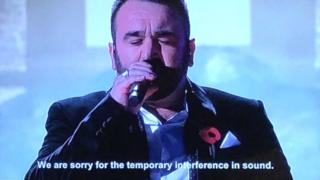 @Madame_LazRagz/Twitter
The X Factor has cancelled its public vote after the show was hit by a technical problem on Saturday Night.
Viewers complained that the judges and some of the performances sounded distorted and contestants sounded like "Daleks" from Doctor Who.
The sound issues could be heard during the performance by Danny Tetley and continued through Anthony Russell's song.
A message flashed up on screen saying 'we are sorry for the temporary interference in sound'.
ITV apologised and said the vote will take place on Sunday's show instead.
It is thought to be the first time voting has been cancelled in the show's 15-year history.
The show was not live and had been pre-recorded on Saturday afternoon, so host Dermot O'Leary did not refer to the sound problems.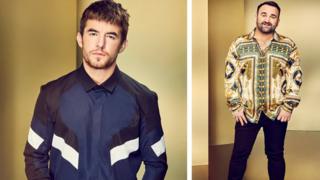 X Factor / ITV Pictures
An ITV spokeswoman said: "We apologise for the technical issue that affected the sound on part of tonight's episode of The X Factor. We are investigating why this happened.
"We can confirm tonight's public vote has been cancelled and will instead open in tomorrow night's show at 8.30pm on ITV."