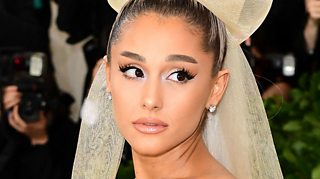 Ariana Grande says she still struggles with anxiety
Ariana Grande has shared what it's really like living with anxiety in a special BBC TV show.
During an interview with presenter Davina McCall, she said: "You have ups and downs and sometimes you'll go weeks at a time where you will be crushing it and there will be no anxiety.
"Then something will happen that can trigger it and then you have a couple of down days."
But the 25-year-old pop star stressed how important it is to for those struggling with anxiety to get help.
Watch 'Ariana Grande At The BBC' on BBC iPlayer.