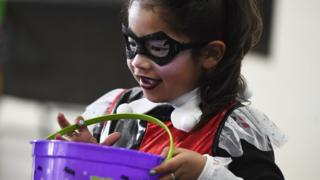 Getty Images
Let's face it, Halloween is now over and you've already eaten your body weight in sweets
Can you possibly eat more? Maybe.
But for those of you who have lots of sweets left after trick or treating then we're here to help.
Here are three things you can do with your leftover Halloween treats.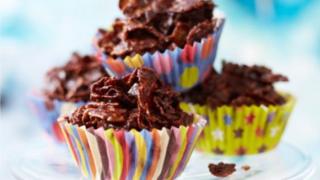 You could use up chocolate that's already been opened by melting it down and using it to make a delicious chocolate or cornflake crispy cakes.
They can be something you eat on Bonfire Night on 5 November with your friends and family.
Or you could even arrange a bake sale and raise money for Children in Need.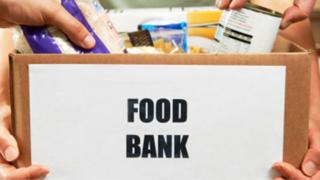 Not everyone has the chance to enjoy sweets and chocolate at Halloween, so it might be a nice idea to donate your leftovers to a local food bank or homeless shelter.
There are many children who are caught up in homelessness or have families that can't afford things.
The Trussell Trust - an organisation that runs foodbanks - say sweets and chocolate are often included in food packs and are a nice treat for children.
Did someone say Christmas?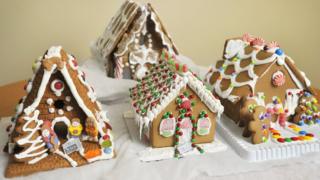 Portland Press Herald
Christmas is officially next month!
Now, many of your sweets will have a long sell by date, which means they will last for ages.
So why not get into the Christmas spirit by making a gingerbread house with mum, dad or other adults in your family.
You can use all of those sweets to decorate the house - designing windows and doors.