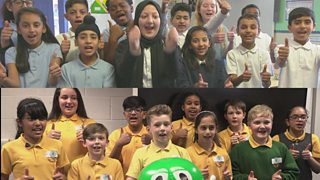 Speaking out to keep safe
A big children's charity has told Newsround that it wants children to speak out and ask for help if they are being hurt or treated badly.
Teams from the NSPCC Charity go into schools to talk about something called abuse. Abuse is when someone treats someone else badly.
NSPCC experts suggest that 1 in 5 children in the UK are affected by these issues: it can be bullying, family problems, neglect or children being forced to do something unsafe with their bodies.
The most important thing is to tell an adult you trust. They can get you the help you need. Or you can contact Childline - a counselling charity for people aged 18 and under - on 0800 1111 for free at any time.