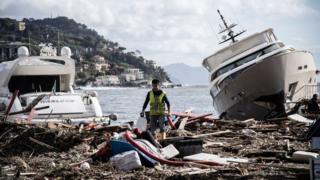 Getty Images
Italy has been battered by fierce winds and heavy rain.
Winds of up to 110 miles per hour have hit the country, and two tornadoes ripped through the coastal town of Terracina.
In the canal city of Venice, rising waters flooded many of its famed squares and walkways, with officials saying most of the city is now under water.
Ten people have died in the west and north of the country.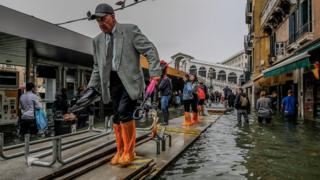 Getty Images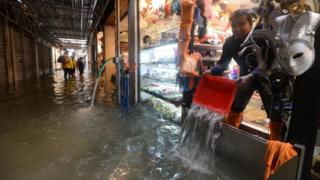 EPA
Schools and tourist sites have closed in several regions after fears for people's safety.
Weather forecasters are warning that the bad weather will continue.
Transport and power supplies have been disrupted too.