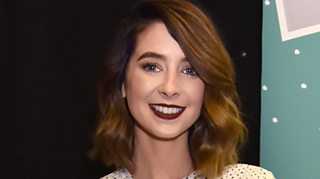 Zoella's new book gets mixed reviews
Zoella is one of the most famous vloggers on YouTube with more than 16 million subscribers and fans all over the world.
She's released books, makeup and other products during her career too.
But her latest read 'Cordially Invited' has got lots of vloggers talking online… for all the wrong reasons.
Watch Ricky's report to find out more.