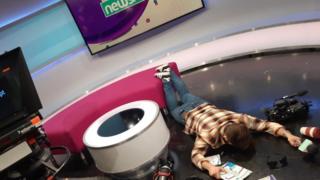 A new viral challenge that began in China has seen people posting photos of themselves lying face down on the floor, surrounded by their belongings.
The 'flaunt your wealth' or 'falling stars' challenge as it's been called, started as a way of people showing off how rich they are, with luxury cars, private jets, bags, shoes and a range of high-end lifestyle products.
But now people are turning the boastful trend into something more positive.
They're using it to show off their jobs, their hobbies or their passions.
Just check out our very own Ricky surrounded by his Newsround studio gear!
The pictures are mocked-up as if a person has tripped, fallen and all their stuff has scattered on the floor.
The craze seen mostly on Instagram has gotten so out of hand in China that one women was fined for parking on a pedestrian crossing while she posed for a 'falling stars' photo.
The woman was apparently lying beside her luxurious sports car, surrounded by scattered shopping bags, designer make-up and a handbag.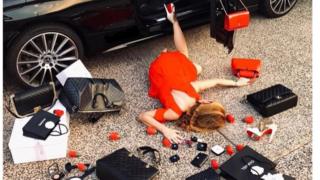 Instagram/luxury4nk
People are now poking fun at the original posts, showing off their own, ordinary or everyday possessions.
Erm, is that a cat? Holding a watch?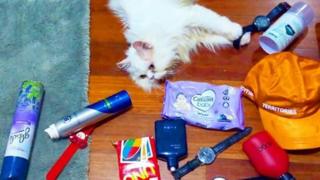 Instagram/pencintakucingjkt
This Harry Potter fan has a book-ish take on the 'falling stars' challenge.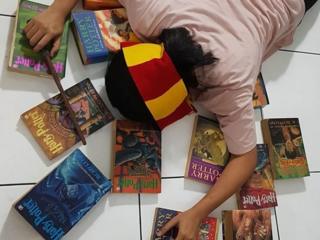 Instagram/xtinerenalee27
Is this where it all started?
It seems the challenge originally began in July with a Russian DJ posting a photo of himself online pretending to fall from a private jet on to a runaway.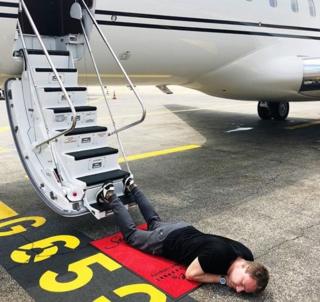 Instagram/djsmash