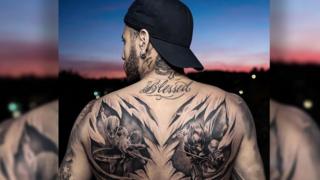 Instagram/thierespaimtattoo
Neymar might be a hero for millions of children, but now he's had his own personal heroes tattooed on his body.
In a comic book crossover he's combined the Marvel and DC universe with a Spiderman and Batman tattoo on his back.
It's the latest tattoo for the Brazilian forward, who has been 'inked' several times already.
Although, getting a tattoo probably wasn't ideal preparation for Neymar and Paris Saint-Germain as they struggled in a 2-all draw with Napoli in the Champions League on Wednesday night.
Despite a last minute equaliser for his team, Neymar was in no mood to celebrate and stormed off the pitch at full time.
PSG now find themselves third in the group, two points behind Napoli and three points behind Liverpool.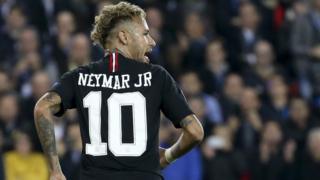 Getty Images
Neymar might be keen on body alterations, but he isn't likely to alter the club he plays for any time soon. There had been suggestions that he would be returning to former side Barcelona in the near future.
But Barcelona president Josep Maria Bartomeu insisted that would not be the case.
'Neymar left and is not expected to return to Barca, there are no plans to bring him back,' he said.