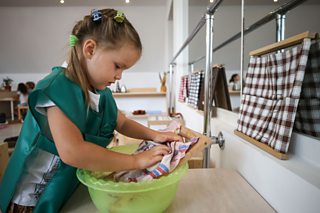 Would you help clean up your classroom?
Well, a school in Devon has decided to get their pupils to clean their classroom. Every class puts its pupils on cleaning duty to teach them respect and help the school save money on extra cleaners.
Each classroom now has its own vacuum and at the end of the each day 10 pupils volunteer to clean up their classrooms.
The headteacher, Hilary Priest decided to do this after watching a TV programme about education in Japan where it's normal for the pupils to clean up their classrooms.
She said the children in her school are enthusiastic about the new system and hope their parents will benefit as well!
What do you think of this? Do you think it's a good idea to help your school and get cleaning or do you think someone else should do it?