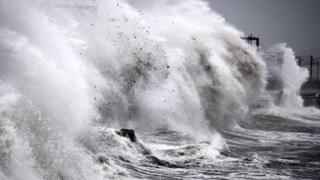 Getty Images
Storm Callum has continued to cause chaos across the UK - especially in Wales.
There have been many problems with flooding after rivers burst their banks and thousands of homes some were without power.
It caused travel problems too, with roads having to close, trains being stopped and some flights at Dublin, Belfast, Cardiff and Exeter airports being cancelled.
Thousands of homes were left without power due to strong winds and falling branches, but engineers have been working through the night to return power to people's homes, with the worst of the winds believed to have passed.
A man has died in a landslide that happened in south Wales as a result of the bad weather.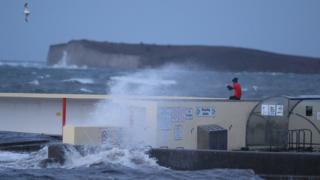 Brian Lawless/PA Wire
On Saturday, the Met Office had an amber "be prepared" warning in place in South Wales until 6pm in the evening, while the rest of Wales was on yellow "be aware" alert until midnight. Parts of southern Scotland, north-west England and Cornwall also had a yellow weather warning in place.
On Sunday, flood warnings remained in place across many areas in Wales and some parts of Scotland.
It's the third named storm of the year after Ali and Bronagh.