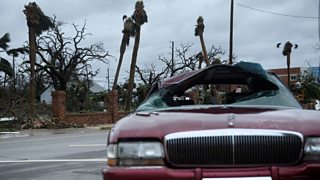 Hurricane Michael hits US
One of the most powerful storms to have hit the US is now passing through the state of Georgia, after leaving major destruction in Florida.
Hurricane Michael caused storm surges of up to 10 feet along the coast.
Two people have been killed by falling trees.
Watch Ricky's report to find out more.