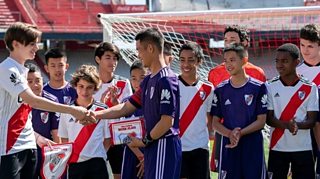 Thai Cave boys visit Summer Youth Olympics
It's been almost three months since a group of boys were rescued from a cave in Thailand in Asia.
Now they're off on a trip together to other side of the world, to show people how they're getting on.
First stop Argentina, and the 2018 Summer Youth Olympics in Buenos Aires!