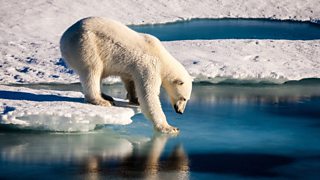 Scientists warn of climate change catastrophe
Scientists are warning that we need to change the way we live our lives to try to avoid what they say could be a "climate change catastrophe".
A target was in place for the world to stop the global temperature rising more than 1.5C. But a new report today revealed we are still way off that target, as the Earth moves towards an increase in temperature of 3C.
This could mean huge consequences for the planet and scientists now want world leaders to take note and tackle the problem urgently.
Scientists say there are steps we can take to improve the problem, they include using renewable energy, like wind farms, instead of fossil fuels like coal and gas and reducing the amount of carbon dioxide we produce.