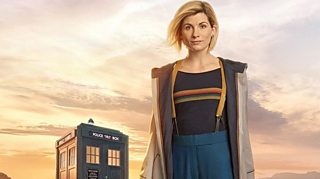 'Doctor Who will be the best hour of your week'
If you're a Doctor Who fan, the waiting is nearly over - Doctor Who is back tonight.
Jodie Whittaker's 13th Doctor prepares to take flight in the Tardis, and as usual the Doctor is set to save the universe from evil enemies.
First ever female Doctor Jodie Whittaker, and one of the show's writer Chris Chibnall, have been telling Martin what to look out for.
The news series begins on Sunday 7th October on BBC1 at 6.45pm, moving from its usual Saturday timeslot for the first time since the series returned to TV in 2005.