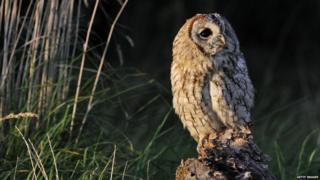 Getty Images
Bird lovers are being asked to listen out for the call of the Tawny owl.
Numbers have been dropping and their status has gone from green to amber meaning that there are concerns for the species
The British Trust for Ornithology (BTO), who work to protect birds, is asking people to listen for the Tawny owl's hoot from their garden, a local park or woodland, once every week for the next six months.
Light pollution andthe growth of cities are thought to be the reason for the drop in numbers.
Researchers hope the Tawny Owl Calling survey, which runs from 30 September to 31 March, will help them understand if, and where, the bird may be in decline.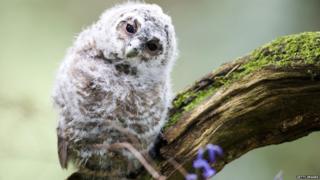 Getty Images
"Anyone can take part, and the more people that do, the better picture scientists at BTO will have of our Tawny owl," said BTO's Claire Boothby.
"You can even do it from the comfort of your bed," Ms Boothby said.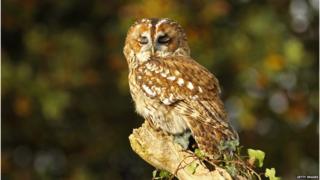 Getty Images
The Tawny owl is usually found in mixed woodland, large parks and even some gardens.
There are around 50,000 breeding pairs in the UK.