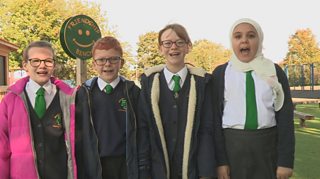 Reduce, reuse, recycle
Schools across the country have been doing their bit for recycling week.
We've been to an eco school that thinks we should be doing more all year round to save the environment.
From recycling plastic to thinking of ways to get more from the leftover food in their canteen.
These guys are called the Eco worriers.