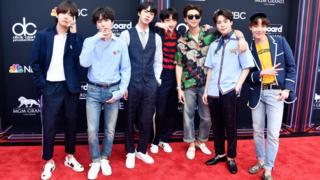 Frazer Harrison
K-Pop supergroup BTS have spoken out about self-doubt at a United Nations assembly in New York City.
Speaking to a group of youth leaders, Kim Nam-Joon - better known as RM - talked openly about his fears, his self doubt and finding the courage to be who he wants to be.
"No matter who you are, where you're from, your skin colour, your gender identity, just speak yourself," he said at the launch of a Unicef youth campaign.
The lead singer described the times he's often thought of quitting but has learned to overcome his insecurities and stop worrying what other people thought of him.
"I have come to love myself for who I am, for who I was and for who I hope to become."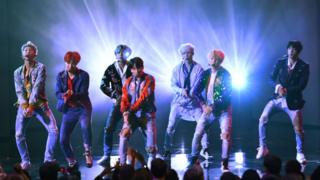 Kevin Winter
BTS are one of South Korea's biggest bands and were the first K-Pop group to top the Billboard 200 music charts this year.
The group are currently touring the United States with a series of Love Yourself concerts, including their first ever US stadium performance.