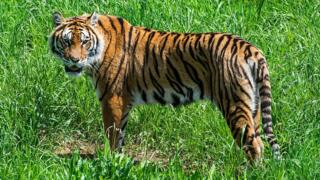 Arterra
Following 10 years of conservation work, new data gathered by the Nepalese government suggests that tiger populations have almost doubled.
It's a huge boost for the big cats, with conservationists estimating there to be roughly 235 Bengal tigers living in the country.
But the hard work is only just beginning. The challenge now is to ensure that if tiger numbers continue to grow that communities living nearby are able to live safely alongside each other.
Working together
Kiran Timalsina, the Chairperson of Green Governance Nepal, said:
"It is wonderful news for the entire conservation community around the globe and it demonstrates that ambitious conservation goals can be achieved when governments, conservation partners and local communities work together."
"It also highlights the need for more concentrated efforts particularly focusing on human-tiger conflict... to bring about conditions where tigers and the local communities with whom they share the landscape could coexist."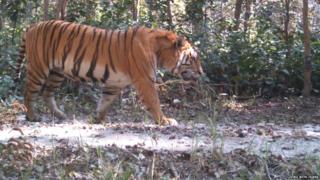 Living with Tigers
Experts say human-wildlife conflict is "one of the greatest conservation challenges of our time" and putting plans in place to do this effectively is what people should be focused on.
Changing farming practices and the creation of conflict hotspot maps using camera trap data, have been deployed to combat human-tiger conflict for over 1,200 households in and around two national parks - Bardia and Chitwan.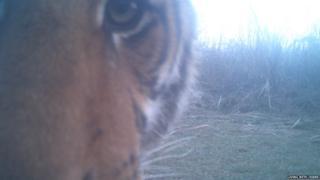 Living with Tigers
In the last few years, researchers and conservationists working in the region have helped communities living there build predator-proof livestock pens and biogas plants, to reduce the need for locals to venture into the forests to cut down trees for fuel and destroying the habitat of the tiger.
By growing plants to use as fuel instead of firewood, it hoped this will massively reduce the risk of tiger attacks.
Nepal leading the world
Tiger surveys were conducted over several months using camera traps and other monitoring devices to help estimate the figures.
Actor Leonardo DiCaprio has helped fund tiger conservation in the region through his foundation and is pleased with how things are improving.
He says: "Nepal has been a leader in efforts to double tiger numbers within its own borders and serves as a model for conservation for all of Asia and the world."
Whilst there is still a long way to go, conservationists hope that efforts in Nepal will remind, inspire and set an example to other countries to do the same to help these endangered big cats live in the wild.