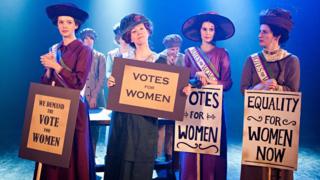 Lion
In 19 September 1893, women in New Zealand were allowed to vote for the first time.
Today marks 125 years since a new act was signed into law in the country which granted women the right to vote in parliamentary elections.
New Zealand was the first country to allow all women to do this.
In Britain, this year marks 100 years since women first won the right to vote - so 25 years after New Zealand.
Women in the United States also did not win the right to vote until after the First World War.
When the laws were passed in the UK in the 19th Century that gave men more voting rights, and women were still left out, they began to campaign for their right to be able to vote too.
Women wanted more equality in society in general, but their right to vote became the focus of their fight. There were men who campaigned for their right to vote too, but it was not a popular opinion.
The work done by the suffragettes and suffragists in the years leading up to World War I was extremely important for women getting the right to vote.
But it wasn't until a law called the Equal Franchise Act in 1928 that suffrage was extended to all women over the age 21, meaning that women finally had the same voting rights as men.
Up until 1918, women hadn't been allowed to be MPs in Parliament either. But a different law was passed in the same year as the Representation of People Act which changed this too. In December 1918, the first woman was elected to the House of Commons.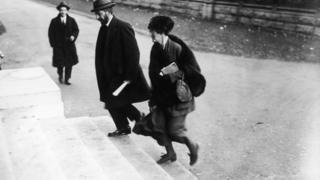 Getty Images
The UK has come a long way since then in treating women the same way as men.
Before the 20th Century, there had certainly been no female prime ministers. Now, there have been two - including our current Prime Minister Theresa May - and there are many female MPs.
But there are still more male MPs in Parliament that there are women and there is still inequality in the UK between men and women in other areas of life.
People are also treated differently because of their gender in other countries around the world, so there is more work to be done - both in the UK and in other countries.
Many people continue to fight for equality with the hope is that one day everybody will be treated the same all over the world, regardless of their gender.